POSTPONED UNTIL FURTHER NOTICE: Whiskey Tabernacle at The Signal in Chattanooga, TN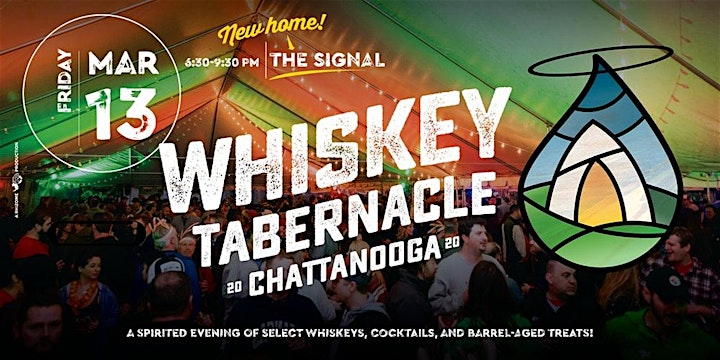 Due to unforeseen circumstances, this event has been postponed until further notice.
Whiskey Tabernacle is hitting the road! Their first stop will be in Chattanooga, TN on Friday, March 13, 2020. They will be bringing 20 distilleries together each bringing some of their rarest offerings. This tabernacle will also showcase a variety of Irish whiskey as we prepare for St. Patricks Day! Lastly, they will have food available from local food trucks, local vendors, and some live music!
Tickets to Whiskey Tabernacle are $50, as always tickets very limited.
Rhizome Productions stands committed to support the Tennessee Breast Cancer Coalition (501c3), and a portion of event proceeds benefits their mission.