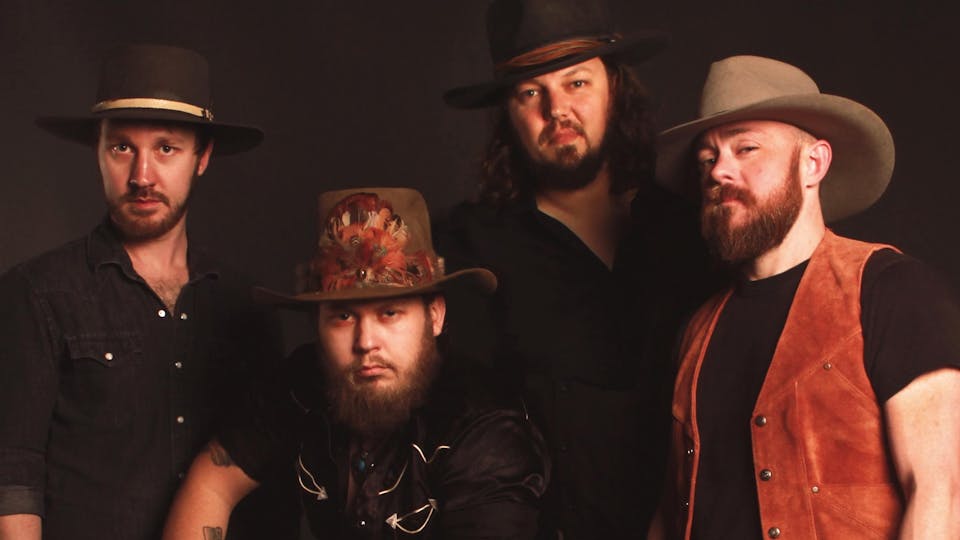 The Steel Woods w/ Dave Kennedy at The Signal in Chattanooga, TN
This is a reduced capacity, socially distant reserved seated & standing event.
Tables, seats and sections must be purchased together for each party.
Names of each attendee is required upon purchase. (Names on tickets can be changed after purchase by logging in to your eventbrite account)
Masks are required to enter and must be worn at all times except when actively eating or drinking.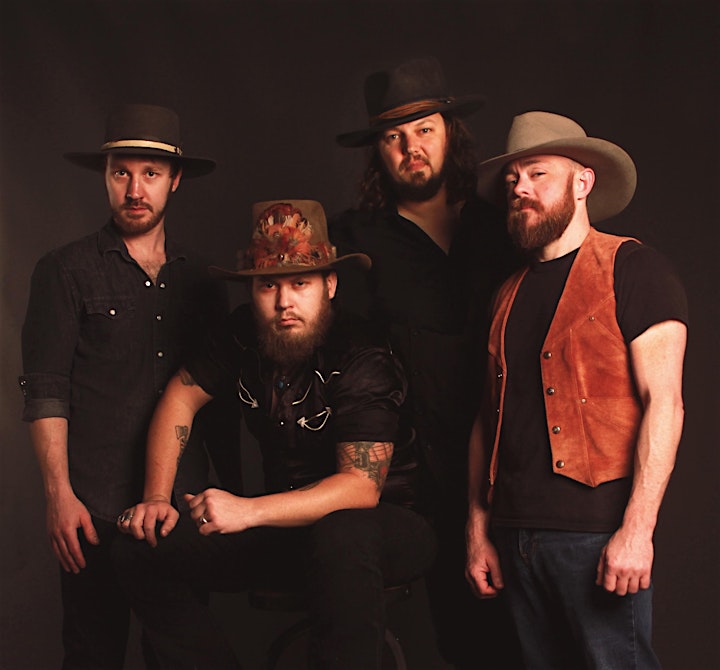 The Steel Woods
Website | Facebook | Twitter | Instagram
With a pair of critically acclaimed Woods Music/Thirty Tigers releases under their belts in Straw in the Wind (2017) and Old News (2019), Nashville-based The Steel Woods have lived up to their name as a hybrid musical force both in the studio, but especially live.
The band's two original members are native sons of the south who both hale from small-town backgrounds. The Alabama-born Wes Bayliss played harmonica from the age of eight in his family's gospel band, eventually teaching himself piano, bass and drums. Jason "Rowdy" Cope turned his love of Jimmy Page and Jimi Hendrix into a career as a session guitarist/songwriter and producer, moving to Los Angeles, then playing in Jamey Johnson's band for nine years. The two met in Nashville playing the same gig one night in some out-of-town dive, and immediately discovered an affinity for each other.
Part hard-edged Southern rock, part Americana roots country folk, man-made, yet organic, rock but also bluegrass, R&B, blues, gospel, soul and heavy metal, The Steel Woods' completed their first recordings barely months after they first met before being joined by current bassist Johnny Stanton.
And while their albums have received kudos, it is live where The Steel Woods truly shine, expanding on the blueprints on record, involving the crowd in a joyous, communal experience.
"We want to get good songs out to a bunch of people who need them," says Wes. "We just want to make a living making music because it's the greatest job in the world. I don't mind working, but I prefer loving what I do."
Over the course of just over three years as a band, The Steel Woods have toured with fellow Southern rockers like Cody Johnson, Cody Jinks, Whiskey Myers and Blackberry Smoke as well as inspirations such as Lynyrd Skynyrd and Miranda Lambert, performing in Europe for the first time last year. In between another hectic year of concert dates, The Steel Woods are also preparing to release their third studio album for Woods Music/Thirty Tigers.
"We're going to tour these two records and do everything in our power to do them justice and get our music out to our fans," says Wes.
Rolling Stone said The Steel Woods repurposed their cover of Tom Petty and the Heartbreakers' "Southern Accent" into a "roaring... Southern rock power ballad," while Saving Country Music raved, "Though there is not a shortage of Southern rock bands, few have the edge and darkness The Steel Woods bring to the table."
All upcoming dates can be found on their website at thesteelwoods.com.
---
The safety of artists, guests and employees is our top priority. While health & safety procedures are followed on a daily basis, we will enforce the following to be sure everyone stays healthy as we bring live events back. For additional safety procedures, please visit thesignaltn.com/faqs
Socially distanced, reserved seated and standing areas
Masks required unless actively eating/drinking
Temperature checks upon entry
Sanitation procedures throughout
*Safety requirements and procedures are subject to change based on local & federal regulations and/or mandates.
Any questions? Email us at ticketing@thesignaltn.com
---
If you are not feeling well and have symptoms or have tested positive for COVID in the past 14 days, you may request a refund by contacting ticketing@thesignaltn.com. Lineups and times are subject to change. Any ticket suspected of being purchased for the sole purpose of reselling can be canceled at the discretion of The Signal and/or Eventbrite. Valid government-issued photo ID required for entry to age-restricted events. Tickets available at the door (if not sold out). No re-entry.