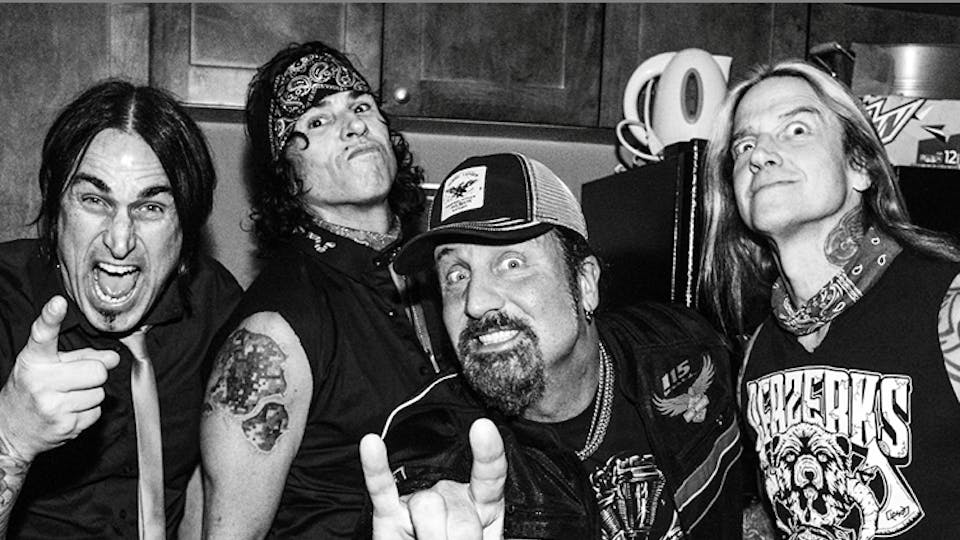 Jackyl
The Georgia Thunderbolts, RECHED
$20.00 - $40.00
Sales Ended
Jackyl at The Signal in Chattanooga, TN w/ special guests The Georgia Thunderbolts & RECHED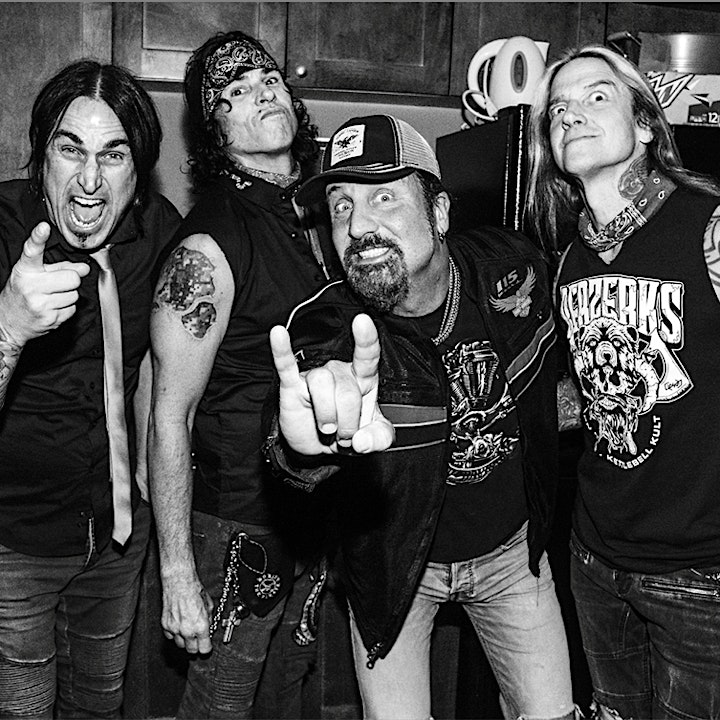 Jackyl
It's been 25 years since Jackyl shot out of Georgia with its wild, untamed and uncouth approach to rock 'n' roll. Equal parts hard rock, heavy metal and Southern rock, Jackyl formed in 1991 and brought back rock 'n' roll back — back to its down-to-earth, wild, fun-loving origins. Full of spit and swagger — and a "dirty" sense of humor to boot — Jackyl quickly earned a deal with Geffen Records. Jackyl's live shows were already legendary before the ink dried on the Geffen contract.
The 1992 self-titled debut album went platinum and featured notable rock radio hits like "Down On Me," "When Will It Rain," "I Stand Alone" and, most notably, "The Lumberjack," during which vocalist Jesse James Dupree performed a chain-saw solo. Dupree's chain-saw escapades on album and in concert became one of many Jackyl trademarks. With the release of 'Jackyl' hit the road and barely left it since. Just long enough to record new albums. Touring mates in those early days included Aerosmith, Kiss, ZZ Top, Ted Nugent and Damn Yankees. 1993 saw "Mental *@%.!" featured on 'The Beavis & Butt-head Experience,' a compilation album of songs tied in with MTV's hit cartoon series; it was eventually certified triple platinum. 1994 was one of the most important years in the band's career. The second album, 'Push Comes To Shove,' hit the streets and went gold. That August, Jackyl turned in one of the most acclaimed performances at Woodstock '94 in Saugerties, NY, and the resulting double album 'Woodstock 94' went platinum and included "Headed For Destruction" (a track from 'Push Comes To Shove'). The live recording 'Night Of The Living Dead' was released exclusively in Europe on Mayhem Records in 1996.
It wasn't long before Jackyl followed A&R legend John Kalodner (who had signed them to Geffen) to Sony Music's imprint Epic Records. 'Cut the Crap' was released in 1997 and benefited from two industry heavyweights overseeing its recording: producer Mike Fraser (AC/DC, Metallica) and mixer Kevin Shirley (silverchair, Aerosmith). This album spawned the rock radio hit "Locked and Loaded," which included guest vocals by AC/DC's Brian Johnson. It was the first time Johnson had ever recorded with any artist but AC/DC since he joined the band 17 years earlier. A collection of B-sides titled 'Stayin' Alive' appeared on Shimmering Tone Records in 1998 but the biggest highlight of the year was Geffen's release of the best-of collection 'Choice Cuts' and the related promotional events Jackyl did to help promote it.
The band earned two Guinness Book of World Records citations and the designation "The Hardest Working Band in Rock 'N' Roll" for performing 100 shows in 50 days as well as 21 shows in 24 hours. Dupree says the most grueling of the two was 21 shows in 24 hours; Jackyl completed that task in Texas, and the shows were all done with full lights and sound. The daytime sets were 45 minutes long whereas the ones done at nighttime were between 90 and 120 minutes long. Jackyl released 'Relentless' on Humidity Records in 2002. It contained the second collaboration with Brian Johnson, "Kill the Sunshine." Universal Music/Geffen Records also issued a Jackyl volume as part of its acclaimed '20th Century Masters – The Millennium Collection' best-of series in 2003. For a band that built its reputation as road warriors, it's surprising that a full-length live album meant for worldwide release did not appear until 2004 with the separate release of the 'Live at the Full Throttle Saloon' CD and DVD on Sanctuary Records. 'Live at the Full Throttle Saloon' was recorded and filmed in summer 2003 in Sturgis, South Dakota, as part of the legendary annual biker rally festivities held there.
In 2010, the band completed their release titled "My Moonshine Kicks Your Cocaine's Ass". Staying true to their working band roots, ever since 2008 Jackyl has been on the road playing the summer festival circuit as well as many other choice, off-season venues.
---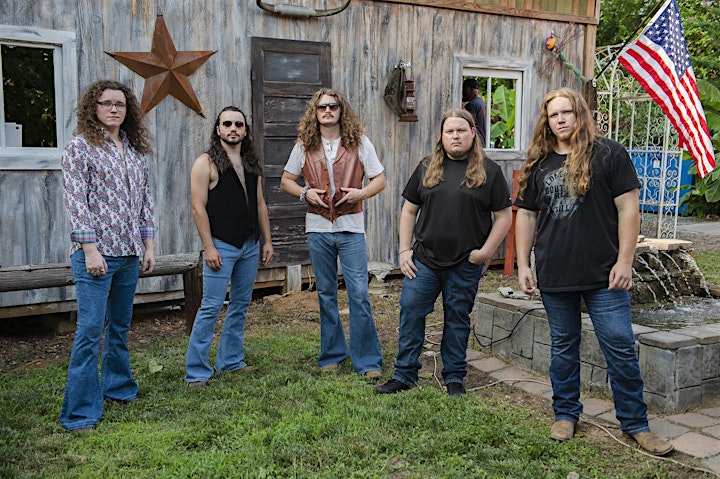 The Georgia Thunderbolts
Website | Facebook | Twitter | Instagram
THE GEORGIA THUNDERBOLTS hail from the sleepy towns of Rome and Taylorsville, Georgia, where magnolias, cotton and peaches grow. Moonshine flows through the area like the Coosa, Oostanaula and Etowah rivers that wind through the "7 hills" and meet in the once riverboat shipping mecca of the south. A perfect scenario for young boys to dream and create their own unique style of music surrounded by the same environment that spawned Georgia greats James Brown, Otis Redding, and the Allman Brothers band.
THE GEORGIA THUNDERBOLTS origin's traces back to 2014. Bristol Perry, the drummer, who's heavily influenced by greats like Bonham of Led Zeppelin and John Fred Young of Black Stone Cherry met lead guitarist Riley Couzzourt, who is influenced by Duane Allman, Dickie Betts, Gary Rossington and many other classic and modern rock guitarists. After football practice one afternoon at Armuchee High School, the two decided they had the calling to start a band. Shortly after they recruited Zach Everett, bass, keyboards and vocals from Taylorsville who sites Pearl Jam's Jeff Ament, Geezer Butler and Berry Oakley as influences, the band named themselves SOH and they we're off and running.
Logan Tolbert from Taylorsville had been honing his guitar skills on southern guitarists Steve Gaines, Derek Trucks and Jerry Reed as well as Clapton and Led Zeppelin's Jimmy Page. He was looking to join a band and went to see Riley, Bristol and Zach play. Logan brought along a friend TJ Lyle, vocals, harp, guitar and piano, also from Taylorsville. TJ's only live performances at this point was singing in church with the exception of jumping on stage once in a bar and stealing the show with his voice. TJ liked what he felt and started singing at a local bar on open mic nights.
One fateful night in 2016, Riley, Bristol and Zach came to audition for a gig at a bar in Taylorsville and heard TJ singing. They loved his voice and asked him to join their band. Needing a great second guitarist, Logan was brought on board. The line up for the next move and the engine of the Georgia Thunderbolts was complete.
THE GEORGIA THUNDERBOLTS sound and persona travels many roads. Influenced by Southern Rock, English Rock, Heavy Metal, Blues, Jazz, R & B, Soul and country intermingled with modern rock styles and sensibilities create a one of a kind band and bring to mind the meaning of REAL.
---
Absolutely no refunds - no exceptions. Lineups and times are subject to change. Any ticket suspected of being purchased for the sole purpose of reselling can be canceled at the discretion of The Signal and/or Eventbrite. Valid government-issued photo ID required for entry to age-restricted events. Tickets available at the door (if not sold out). No re-entry. Physical tickets available at the box office.