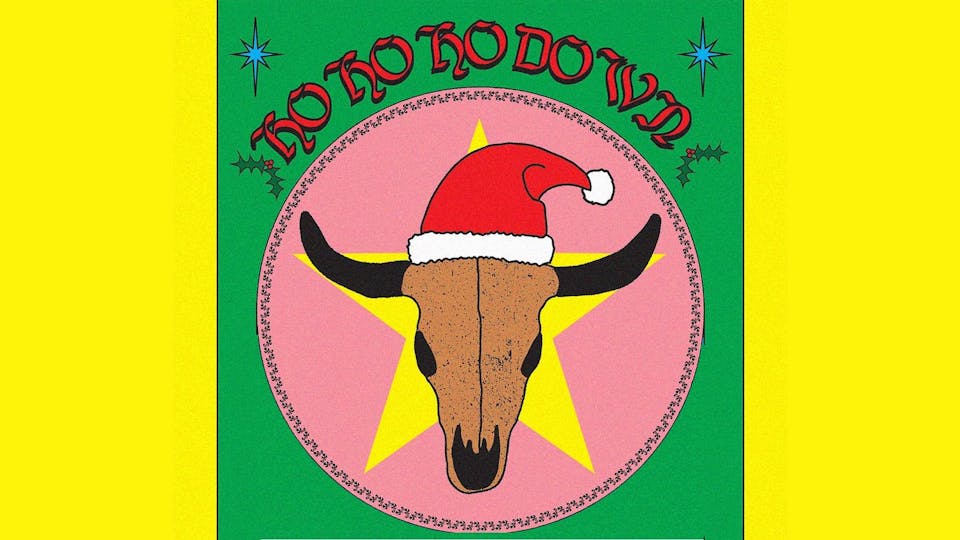 ft. New Madrid, Seratones, Lilly Hiatt & T. Hardy Morris
New Madrid
Seratones
Lilly Hiatt
T. Hardy Morris
$22.00 - $25.00
Sales Ended
Ho Ho Ho Down ft. New Madrid, Seratones, Lilly Hiatt and T. Hardy Morris at The Signal in Chattanooga, TN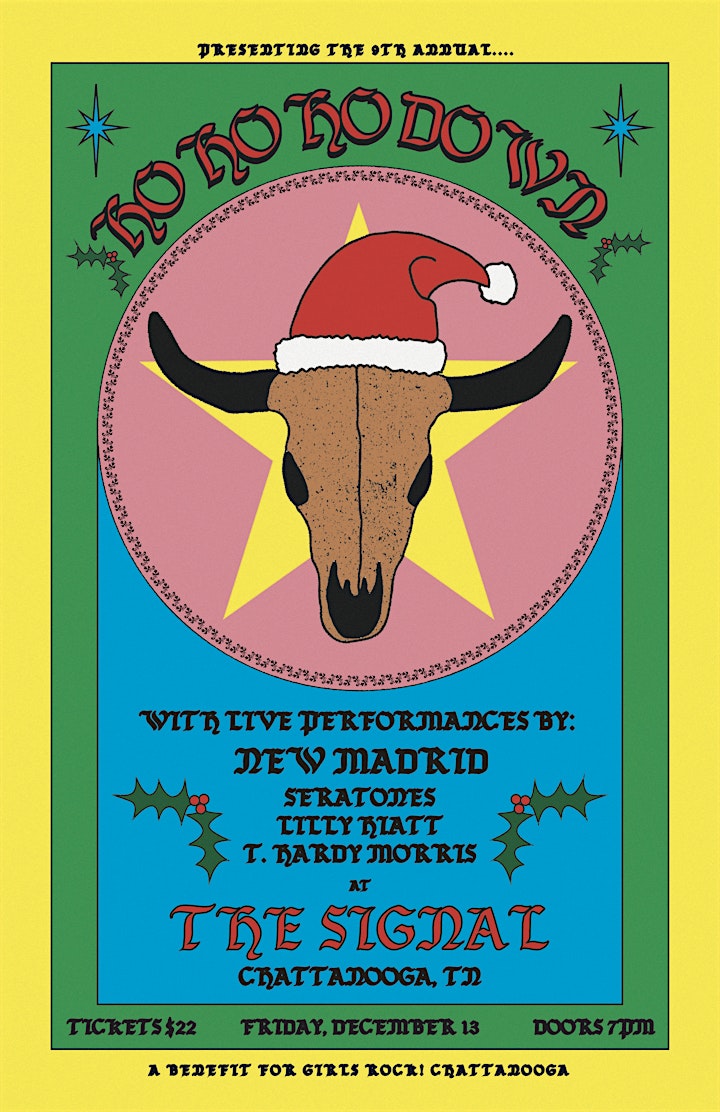 ---
ARTISTS: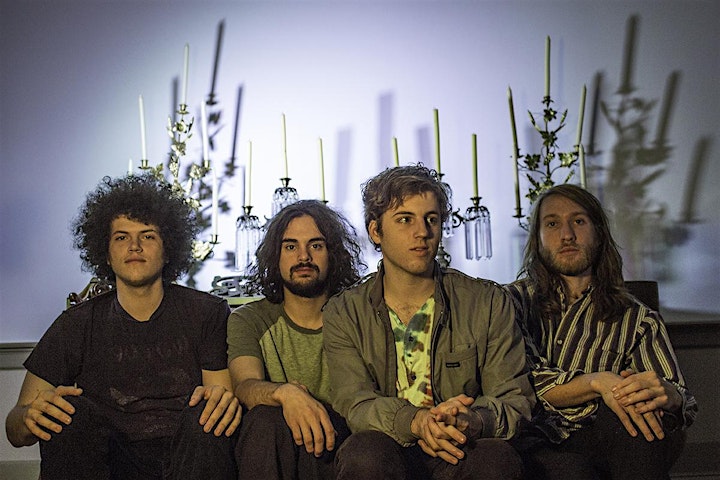 New Madrid
Website | Facebook | Twitter | Instagram
"Compact in some ways, yet expansive," is how New Madrid's Phil McGill describes their new album. magnetkingmagnetqueen (Normaltown Records) takes a wide swath of influences ranging from the guitar tangle of Television and the tripped-out introspection of Yo La Tengo, to the angular experimentation of Can and the harmonic bath of Magical Mystery Tour; and combines them into something entirely unique.
magnetkingmagnetqueen has it all. The album reveals New Madrid's evolution and collective growth, resulting in the band's most complete work to date. "Don't Hold Me Now" is like Pylon channeling the pre- Tommy Who. "Untitled III" is a pint-sized epic, with several movements in a three-minute window. On the other end is the dark, monolithic stomp of "Guay Lo" and the dirge-like march of "Shades." Bringing it all together are centerpieces like "Summer Belles" and "Darker Parts," songs with an undeniable pop sensibility that go through the looking glass and emerge as the sonic amoeba well known to fans of New Madrid's live performances.
magnetkingmagnetqueen was made with engineer/producer David Barbe (Deerhunter, Drive-By Truckers, The Glands) in two primary locations. The group started out recording at Dogwood Lodge, the site of an unused summer camp on Lake Chickamauga in a large, open room with mobile recording gear over a week in the summer of 2015. More recording and mixing was done at Barbe's Athens, GA studio, Chase Park Transduction with additional recording at New Madrid's home base, The Barn.
New Madrid formed in the fall of 2010, and shortly after was approached by Barbe, who invited them to his studio to record their first full-length album, Yardboat. It happened fast. Inspired, they finished in three days.
Signing with Normaltown/New West Records, the band released their sophomore album, Sunswimmer in 2014. A live EP, Dawn Teeth Rattling, was released in 2015.
Since then the band has toured consistently across the U.S., Canada, and Europe. When not on the road, they live together in The Barn (a literal barn located in the agrarian outskirts of Athens) constantly working on new ideas.
---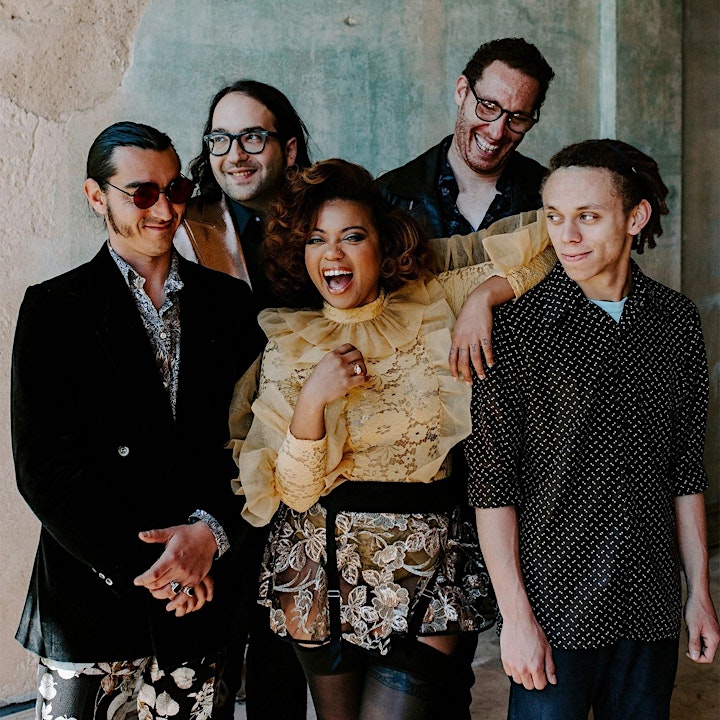 Seratones
Website | Facebook | Twitter | Instagram
"We went through a pretty dramatic shift with this record," says Seratones frontwoman AJ Haynes. "The band lineup, the creative process, the sound: all of it changed in ways that really reflected our growth and evolution."
One listen to Power, Seratones' spectacular sophomore album, and it's clear just how much of an evolution has taken place. Produced by Cage The Elephant guitarist Brad Shultz, the record finds the Shreveport five-piece trading in the brash proto-punk of their critically acclaimed debut for a timeless brand of gritty soul, one that takes its cues from vintage Motown and Stax even as it flirts with modern synthesizers and experimental arrangements. Haynes' captivating voice remains front and center here, but her delivery this time around is more measured and self-assured than ever before, a beacon of confidence and clarity amidst a sea of social and political turmoil. Perhaps even more marked than the any sonic development on the record, though, is Haynes' lyrical turn, which points her gaze inwards for the first time as she grapples with race, gender, and justice, writing with an unfiltered honesty that at once exudes strength and vulnerability, hope and despair, beauty and pain.
"I learned to tap more into my own stories with these songs," says Haynes. "I came to recognize that I have this lineage and these inherited experiences that are beautiful and worthy of exploration. The more personal my writing got, the more deeply I was able to connect with people."
Seratones have been chasing those kinds of deep connections since 2016, when they first rocketed into the national spotlight with their breakout debut, Get Gone. Rolling Stone called the album a "fitful collision of punk, soul and jazz echoing out of a shed strewn with whiskey bottles," while Pitchfork praised the collection's "soulful grease and punky grit," and NPR hailed it as "lean and compact, with an impressive assortment of anthemic stompers." The music earned the band dates on the road with artists as varied as St. Paul & The Broken Bones, Thao & The Get Down Stay Down, The Dandy Warhols, and Drive-By Truckers, along with festival slots from Hangout to Newport Folk and invitations to perform on national television and at NPR's Tiny Desk.
---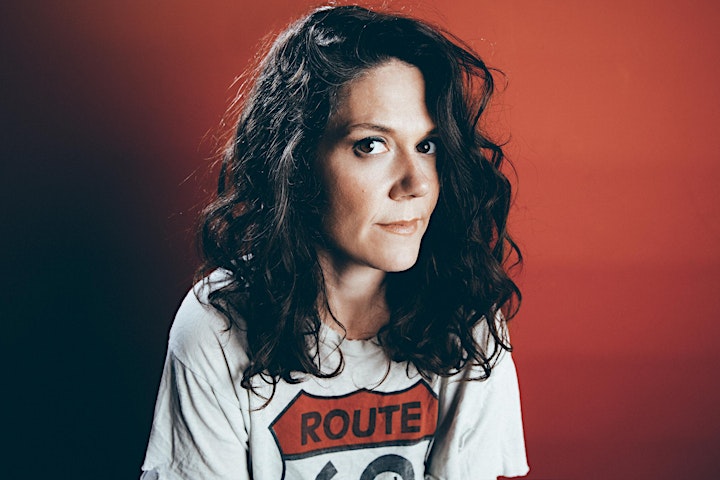 Lilly Hiatt
Website | Facebook | Twitter | Instagram
"Gonna hang on a little bit longer, sleep well, work a little harder; put my faith in something I can't see," sings Lilly Hiatt on the title track of her third LP, Trinity Lane. It's a set of honest words from an album of personal truths; a collection of songs that take stock of where she's been, where she's going and the challenges she's weathered to get there. Produced by Michael Trent of Shovels & Rope, Trinity Lane is indeed about hanging on, working hard and keeping the faith, centered on songwriting that melds the observational with the confessional and never tries to follow any particular genre code – the guitar riffs are as Seattle as they are southern, the topics are modern as they are built on the past. East Nashville's Trinity Lane is where Hiatt lives, and Trinity Lane is a document of what lives inside her.
"There is a lot of hope in the album," says Hiatt about the follow-up to her sophomore LP, Royal Blue. "There is a lot of pain, but this album is a more mature response to that pain. It's taking responsibility for those emotions, and realizing what they are. A little brighter perspective. It took some time to get there."
Hiatt went through many toils to finally reach Trinity Lane: she overcame heartbreak, she conquered alcohol abuse, she lived with the heaviness of knowing she had surpassed the age her mother was when she took her own life when Hiatt was just a baby. It was after a particular breakup when she moved to an apartment off Trinity Lane in East Nashville, off the beaten path from the town's growing tourist draws – there, she started writing by herself, fresh off the road supporting John Moreland, mixing a sense of creative isolation with a newfound feeling of belonging in the idiosyncratic neighborhood.
"It's an A-frame with brown carpet," she says, describing that home off Trinity Lane. "It's really cheap to live in, and there are all kinds of people in my neighborhood. None of us seem to have a ton of money. My house is right by the woods, and I can stare out to the trees, which I love because I grew up on a farm. I just love me some trees."
It was there, amongst those trees, where the songs started to work as both diary entries, expositions and therapist sessions in one, helping her to explore and decode what exactly was going on inside her own mind. Once completed, she took them to Trent's Studio Bees in Johns Island, SC, where he produced (his Shovels & Rope partner, Cary Ann Hearst, appears on a song) and Andy Dixon engineered, in a way that really hit at Hiatt's playful, rock-focused core. She brought her band along to South Carolina, where they not only preserved Hiatt's Americana roots but let her gritty influences shine – like an array of nineties grunge and post-punk bands like Dinosaur Jr., the Breeders and the Pixies. Somehow she's created a sound that exists within both those roots and rocking realms, firing along with ample sass and unbridled attitude.
"I like to rock out," says Hiatt. "Trent really brought that alive. I wasn't playing by the rules because I didn't and don't believe in them. "And what I really miss is the way we celebrated angry women in the nineties very openly and allowed them to express that side of themselves through their music. I think women should be allowed to be angry"
Trinity Lane isn't all an expression of anger, but it is an emotional, honest confrontation of Hiatt's feelings and her past, like how she's processed her mother's suicide over the years. Hiatt lost her mom when she was just one year old and was raised by her father, John Hiatt, and his wife Nancy, struggling her whole childhood and adult life thus far with how to process that resentment and grief. And it's a chronicle of overcoming heartbreak and addiction: "Different, I Guess" is a slow folk ode to losing love, and "Imposter" is about the difficulties her father faced raising his daughter, and the sparks of her mother that still shine through.
"I've been thinking a lot about my dad and the strength it took him to keep me going and to bring me to Nashville," she says about "Imposter." "Just to keep us together and keep us going, that's always meant a lot to me. For a long time I felt pretty angry with my mother. But through maturation, I feel like I understand her more these days."
"She's never coming back, I think we both know that," sings Hiatt before cooing with her steady twang, "I count on you." It's an incredibly vulnerable and intimate family diary, but never at the expense of a rich and stirring melody perfectly in tune with the modern pulse of Americana. It's an offering of sonic salvation that Hiatt hopes will do as much for the listener as it has done for her own personal healing.
"It's really cool to be honest with yourself," she says. "When I have a clear head and a peaceful mind, that process of looking back at things is so much easier. It's a very empowering feeling. It has literally saved my soul, songwriting. I would not be here without that and without that outlet of writing."
The songs on Trinity Lane have even helped Hiatt process things like the death of David Bowie, which functions as a metaphor for a lost lover. On the heavily nineties-tinged "The Night David Bowie Died," she bids farewell to a relationship and to a musical genius while also evoking Veruca Salt-style vocals and guitars. It was a track written entirely in one stream-of-consciousness, where Hiatt didn't edit or write anything down – she just sang and played. "That was David Bowie's little gift to me," she says with a laugh.
Trinity Lane is full of gifts and full of guts – an album that is a healing process and a road map forward, filled with Hiatt's wildly expressive approach to songwriting and stark, honest lyrics. To get there, she finally had to put her faith into something she couldn't see. But to hear that journey, all you have to do is listen.
---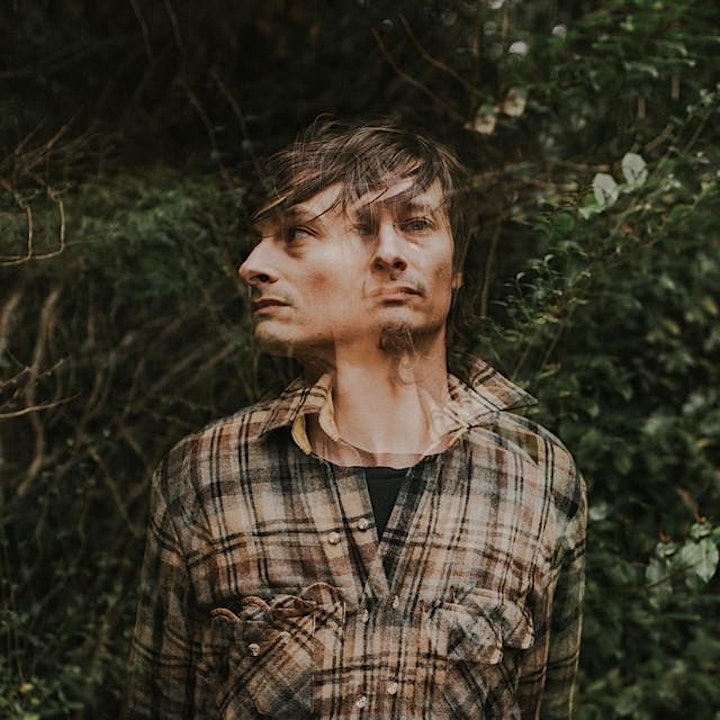 T. Hardy Morris
Website | Facebook | Twitter | Instagram
Athens, Georgia's T Hardy Morris (Dead Confederate, Diamond Rugs) is set to release his third solo album on June 22, 2018. Titled Dude, The Obscure, the album is a work that Morris says, "flowed from a creative space I found at the intersection of dreams and reality." In captivating songs, Morris sheds the traps of ambition and nostalgia and uncovers the strange satisfaction of living in the moment.
Even the album title, Dude, The Obscure, hints at self-discovery. In an homage to English author Thomas Hardy's novel, "Jude, The Obscure," Morris reveals his love for literature, philosophy and poetry — along with a secret about his stage name.
"Thomas Hardy is my given name, and Dude, The Obscure is a moniker I considered using as an artist," Morris said. "The hat tip to the novel seemed appropriate for the album because it deals with doubts, joys, regrets and spirituality, a lifelong journey and such."
Each song on the album seems compelled by Morris' desire to help himself— and others— conquer the void of everyday meaninglessness. It's an effort philosopher Maurice Blanchot described as the anguish of writing: "You have to cross an abyss, and if you do not jump, you do not comprehend." Morris takes that leap to find universal truth by navigating sometimes opposing perspectives within moments that change lives. Morris beautifully warns us not to succumb to the fear of missing out that stands in the way of contentment on the album's defining moment, "Cheating Life, Living Death." Every dream is an invitation/ To leave your love up on the shelf/ When you walk out every evening/ Cheating life and living death."
For the sessions, Morris made the familiar pilgrimage to Adam Landry's home studio in Nashville. The longtime collaborators took their time and gave each song the opportunity to grow unaffected by outside influence except the magic that happens when two friends lock themselves in a smoky shed to make music, and a few pals stop by.
Within 11 powerful songs, the Athens rocker reveals scars and shares lessons from an indie-rock odyssey that has taken him around the world and back home to find himself a little older and closer to something like enlightenment.
And just in time for a new journey to begin.
---
Absolutely no refunds - no exceptions. Lineups and times are subject to change. Any ticket suspected of being purchased for the sole purpose of reselling can be canceled at the discretion of The Signal and/or Eventbrite. Valid government-issued photo ID required for entry to age-restricted events. Tickets available at the door (if not sold out). No re-entry. Physical tickets available at the box office.