Eli Young Band
SixForty1, Call Me Spinster
$22.00 - $44.00
Sales Ended
Eli Young Band w/ SixForty1 & Call Me Spinster at The Signal in Chattanooga, TN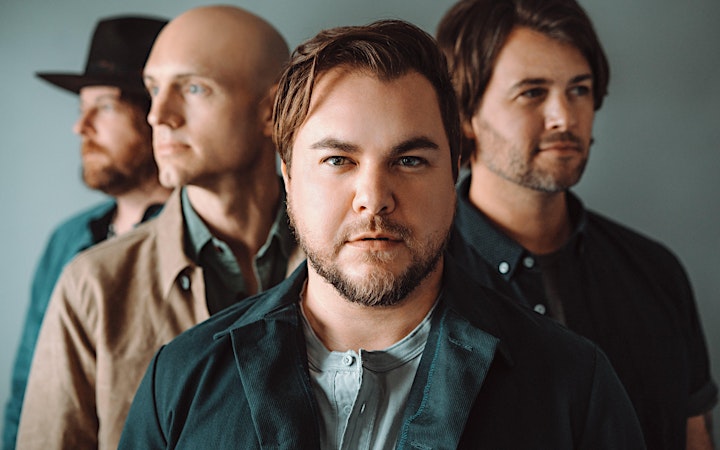 Eli Young Band
Website | Facebook | Twitter | Instagram
With momentum still high following their fourth career #1, MULTI-PLATINUM hitmakers ELI YOUNG BAND are releasing an introspective new single with "Break It In" via The Valory Music Co. Under producer Dann Huff, the tune explores lessons in life and love that are only learned over time well spent. As showcased through vivid Benjy Davis, Brandon Day, Daniel Ross, and Michael Whitworth-penned lyrics, EYB further delivers a booming chorus: "Like these dusty boots that walked me through / The work that got me here / And these faded jeans with Skoal can rings / I've worn out all these years / When the shine wears off, when you lose that gloss / There's so much more underneath it all / You think that good is good as it can get / Then you break it in."
"We definitely didn't just start a band and have instant success. We've continued to build it up over the years — we broke it in," shares EYB. "We've been blessed to have had our moments of being able to sit back and soak it all in. 'Break It In' carries a message you learn with time, and we're so excited for these lyrics to be heard far and wide!"
"Break It In" closely follows THIS IS ELI YOUNG BAND: GREATEST HITS, which features chart-toppers – "Love Ain't," PLATINUM "Drunk Last Night," 2X PLATINUM "Even If It Breaks Your Heart," and 3X PLATINUM "Crazy Girl." EYB has always been unique in modern Country music as a true band of brothers who cling fast to their Texas roots and has maintained an impressive trajectory with singles earning Billboard's #1 Country Song of the Year and ACM Awards Song of the Year. They have previously earned multiple nominations from GRAMMY, CMA, CMT, ACA and Teen Choice Awards.
While selling out venues as a headliner from coast-to-coast, EYB has toured with Jason Aldean, Dave Matthews Band, Kenny Chesney, Rascal Flatts, Toby Keith, Tim McGraw, and Darius Rucker. They will continue to bring these fan-favorites and more on the road this summer with several festival appearances.
---
SixForty1
Website | Facebook | Twitter | Instagram
For pop country duo SixForty1, their journey to find their sound and place in Nashville music scene can be best compared to a winding road - much like their name. "My cousin came up with the name, after US-641. It cuts through Murray, where Austin and I met," says member Brooks Hoffman. "It's a road that brings a lot of people together, which is what we try to do with our music," adds fellow member Austin Gee. Their early success proves the duo has done just that. With their first two Nashville singles "Plane Crazy" and "Maybe I Might" both at nearly 2 million streams, a recent booking deal with Creative Artist Agency (CAA), and hundreds of hometown fans behind them, there's little doubt the boys of SixForty1 have found their footing and are quickly paving their way to a place amongst the genre's top artists.
A Louisville, Kentucky native, Brooks caught the music bug early on. Inspired by his uncle, who was a part of Chicago-based Freddy Jones Band, he began guitar and drum lessons at the age of 9. "My guitar teacher was the earliest, biggest influence - he was the one that got me started songwriting." Challenged by this guitar teacher to write and perform a song for his grandfather's annual 4th of July party, Brooks wrote "Texas" - and played the tune to the over 400 in attendance. "It was a terrible song… But I fell in love with writing." In high school, he really began to take writing seriously. "I would write and record what I'd written in my parents basement. None of it was country, though…" It wasn't until he met Austin at Murray State that Hoffman's started dabbling in the genre.
Austin, originally from Hopkinsville, Kentucky, began singing the moment he was born. "I used to watch Shania Twain videos. My mom has photos of me in boots and a hat, singing 'Any Man of Mine' into a microphone. It was understood early on - my brother was going to be the politician, I was going to be the singer." Austin took part in choir and several local musical theater productions, including Aladdin and Lion King. He eventually joined his church band. With his eyes set on the lead spot, Austin picked up a guitar for the first time. "I realized if I wanted to be the front man, I had to play guitar as well. I learned quickly - I give all the credit to Guitar Hero." It wasn't until freshman year of college that Austin began writing and, much like Brooks, caught the writing bug in a rather public way. "I wrote a song called 'Repeat' for the Western Kentucky State Fair's Country Showdown. I didn't win - they thought it sucked - but I was hooked."
Their worlds collided when both were nominated by their fraternities to take part in Murray State University's male pageant, Mr. MSU, hosted by a sorority on campus. "I didn't know anyone backstage - so I saw Austin sitting on the side with his guitar, and introduced myself," says Brooks. Though the two didn't immediately work together ("we were part of rival fraternities - it was a bit frowned upon"), they later re-connected and began writing. The two also booked local shows, playing to friends and building a fanbase. "I remember the first time we saw the marquis sign, with the words streaming across - this Thursday night, SixForty1 - and I thought, that's so cool," says Brooks.
With the help of a fan-funded campaign, SixForty1 recorded 'Plane Crazy' - and gained enough momentum to make the move to Music City. The track sparked interest from Morris Higham Management's Aaron Keiser, who's also responsible for Brantley Gilbert's management. "We'd had interest from a few different managers, but Aaron immediately jumped in and began working for us before we even had a contract signed. It was clear he believed in us - he was the missing piece."
With a management and a booking deal in place, SixForty1 is currently recording a new EP, due out later this year. As always, their hope is to release music that will stir something in others. "We love people, and we love showing people a good time. That's what SixForty1 is all about - bringing people together.
---
Absolutely no refunds - no exceptions. Lineups and times are subject to change. Any ticket suspected of being purchased for the sole purpose of reselling can be canceled at the discretion of The Signal and/or Eventbrite. Valid government-issued photo ID required for entry to age-restricted events. Tickets available at the door (if not sold out). No re-entry. Physical tickets available at the box office.